NHL 18 Beta Release Date Confirmed For PS4 And Xbox One
:
July 12, 2017 - Damian Antony Seeto -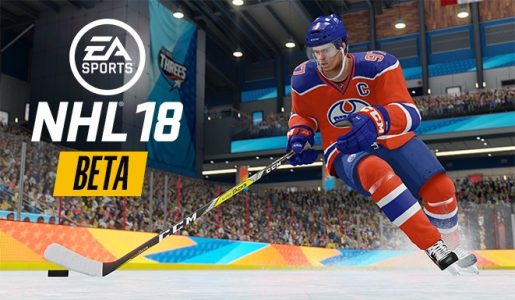 Ice hockey fans can be happy because a beta for EA Sports' NHL 18 has now been revealed. The beta will be available to play on PS4 and Xbox One.
EA announced
that the beta for NHL 18 will be held on July 25th, 2017 and will run until August 1st, 2017. This will give players a chance to test out the game before its September 15th, 2017 release date.
There are three modes that you can play. This includes: EA Sports Hockey League, NHL Threes, and Online Versus. Threes is awesome because it offers 3v3 gameplay meaning the gameplay should be fast and furious.
If you want to sign up for the beta,
click here
in order to register. Remember, you have to have a PS4 and/or Xbox One console in order to participate in this beta.