This Week's New Releases 6/19 – 6/26; Final Fantasy XIV: Stormblood, Dead by Daylight and More
:
June 18, 2017 - JPS Staff -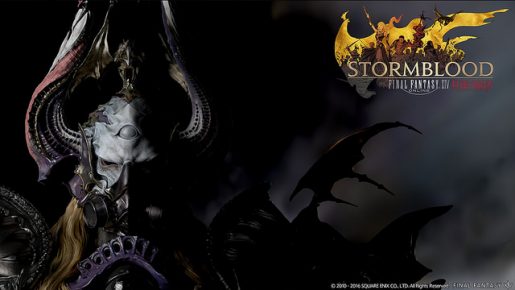 Following all the excitement from E3, a number of fun titles are releasing this week. Kicking off this week is
Final Fantasy XIV: Stormblood
, the latest expansion for the online MMO. In addition to that, the popular asymmetrical competitive multiplayer game,
Dead by Daylight
, hits consoles. JRPG fans can expect
God Wars: Future Past
, with
Cave Story +
on the Switch and
Dead Rising 4
DLC on Xbox.
Tuesday 6/20
Final Fantasy XIV: Stormblood (PC/PS4)
Dungeon Defenders II (XBO)
Nex Machina (PC/PS4)
Dead by Daylight (PS4/XBO)
God Wars: Future Past (PS4/Vita)
Cave Story + (Switch)
Dead Rising 4: Super Ultra Dead Rising 4 Mini Golf (XBO)
Wednesday 6/21
Super Bomb Rush! (XBO)
Air Missions: HIND (XBO)
Thursday 6/22
Oceanhorn: Monster of Uncharted Seas (Switch)
Friday 6/23
Get Even (PC/PS4/XBO)
Ever Oasis (3DS)
Chess Ultra (XBO)
Broken Age (XBO)
Secret World Legends (PC)
Grim Legends 2: Song of the Dark Swan (XBO)