North Korea hits imperialist aggressor barge in coastal cruise missile demo
: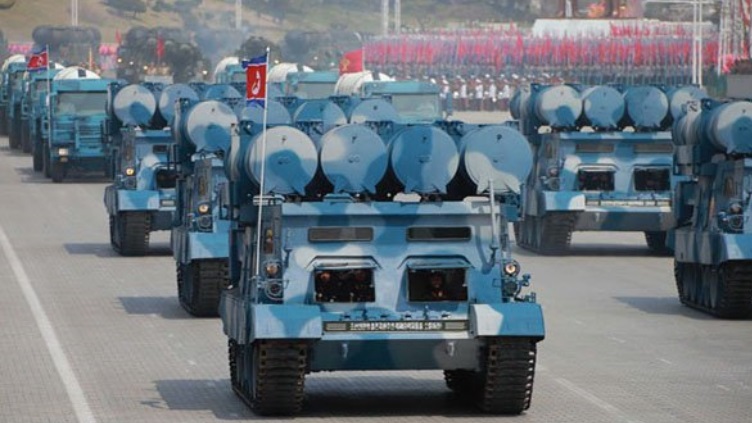 Today, the Korean Central News Agency (North Korea's state news organization) announced the successful test of a new coastal defense cruise missile system, inflicting pain and woe on a target barge designed to represent a US "battleship." The missile, a knockoff of the Kh-35 cruise missile Russia exported in the 1990s to India and Vietnam, is notable mostly for its new tracked launcher. That means the associated crew no longer has to sit in a hardened battery packaged for instantaneous destruction and can instead wander freely about the coastline in hopes of popping off a shot or two before getting annihilated.
"This new-type cruise rocket is a powerful attack means capable of striking any enemy group of battleships attempting at military attack on the DPRK from the ground at will," reported KCNA. The test, of course, was overseen personally by Respected Supreme Leader Kim Jong Un. "The test-fire was aimed to confirm its tactical and engineering data and technical specifications and verify the combat application efficiency of the overall weapon system, including the rocket and caterpillar self-propelled launching pad vehicle."
Read 5 remaining paragraphs
|
Comments