Maximum Games Announces Dead Alliance Multiplayer Open Beta Details
:
June 19, 2017 - Oliver East -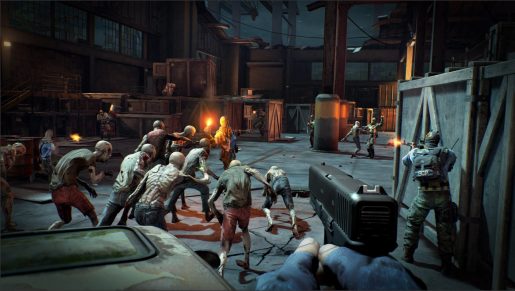 Publisher Maximum Games, alongside developers Psyop Games and IllFonic, have just revealed details of a free multiplayer open beta, for their team-based shooter Dead Alliance.
The open beta will see players face off against opponents and turn zombies into allies across three multiplayer maps. According to the devs "an assortment of game modes" will also be available during the event which means at least a selection of the following modes will be playable: Team Deathmatch, Free for All, King of the Hill, Capture and Hold, and Solo Survival mode. There is even going to be a MOBA style mode in the final release.
The Dead Alliance open beta will be available on PlayStation 4, Xbox One and Windows PC lasting from July 27th to July 31st. the full game is scheduled for release on August 29th.